Heya!
I'm on sabbatical from social media right now, because I'm at a writer's retreat at Little High Hallack in sunny Florida with Alethea Kontis. One of the things I was hoping to do while I'm here is attend a rocket launch. Last night, I was thrilled to watch the SpaceX Dragon rocket lift off in all its glory and also see a return as well. It was chilly but the skies were clear. We saw a colorful nebula when the booster detached; up, up, up it went.
I don't have the right equipment to take dead of night photos, so here's a snapshot from NASA along with a description for you. If you click on the picture you'll see the full-sized version.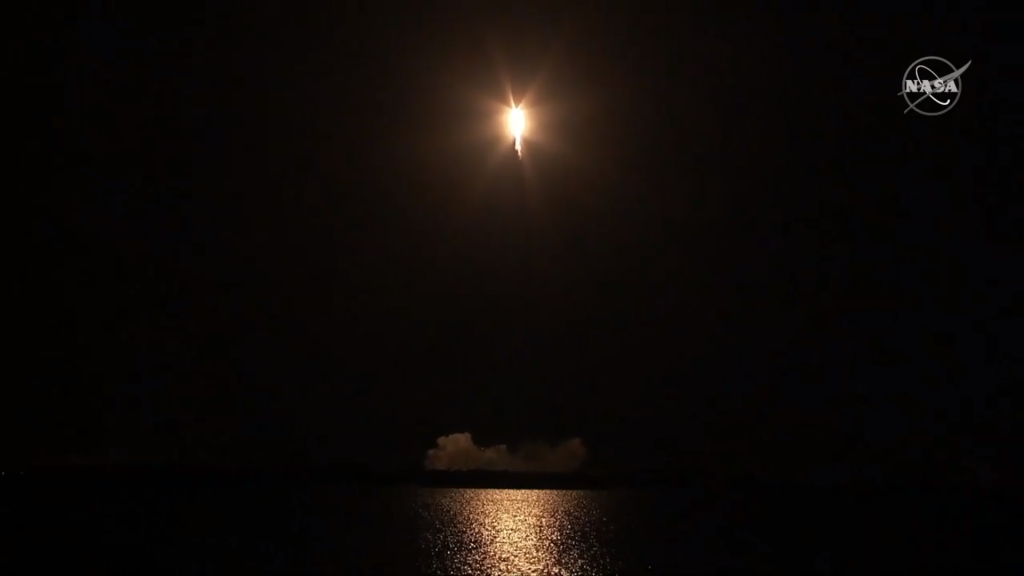 A SpaceX Dragon cargo spacecraft launches on a Falcon 9 rocket from Space Launch Complex 40 at Cape Canaveral Air Force Station in Florida at 11:50 p.m. EST March 6, 2020. Dragon will deliver more than 4,300 pounds of NASA cargo and science investigations to the International Space Station, including a new science facility scheduled to be installed to the outside of the station during a spacewalk this spring. Credit: NASA
I couldn't help but marvel at the scientific discoveries that led to that moment, and wonder what will happen in the next fifty years given Jeff Bezos is also working on rockets at Blue Origin. Who knows? I'm not sure Mars will be colonized in my lifetime, but at the rate we're going it is possible there'll be more groundbreaking discoveries and events that will light the way. Exciting!