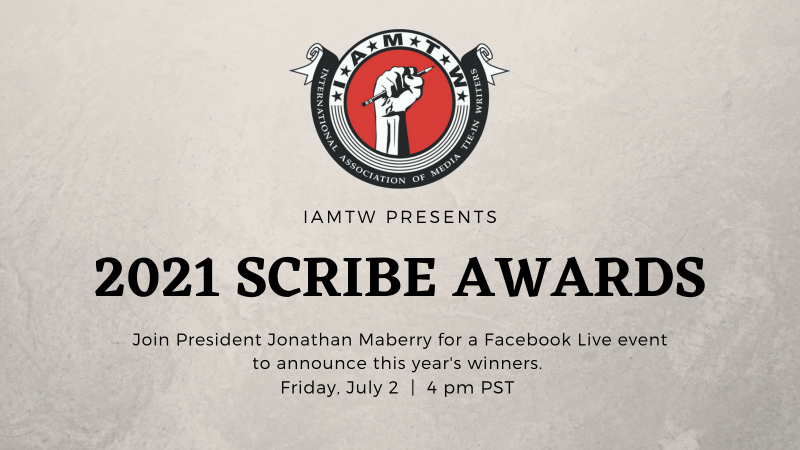 Hello readers,
I wanted to invite you to attend the 2021 Scribe Awards ceremony on Friday, July 2nd starting at 4:00 pm PST on Facebook live. The ceremony will be conducted virtually this year using Facebook Live! on the IAMTW Facebook group page, and is hosted by Jonathan Maberry, the president of our organization.
IAMTW Facebook Group link: www.facebook.com/groups/42410867659
2021 Scribe Award nominees: iamtw.org/the-fifteenth-annual-scribe-awards-2021/
Hope to see you there!