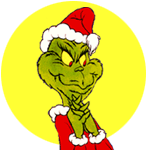 When I write science fiction, I need to have solid research materials at my disposal. Have to. I've been disillusioned with the power of the Google because of it's over-reliance on what my social network is saying, so searching takes me quite a while to parse out the rumor mill from fact.
Yesterday, I was looking up a health-related item, and in pops Google Scholar right into the search results.
Google Scholar provides a simple way to broadly search for scholarly literature. From one place, you can search across many disciplines and sources: articles, theses, books, abstracts and court opinions, from academic publishers, professional societies, online repositories, universities and other web sites. Google Scholar helps you find relevant work across the world of scholarly research. — SOURCE: Google Scholar
You mean… I can search for factual information on Google Scholar… Scientific research and academic papers?!?!! THE DEVIL YOU SAY?!?!!
Mood: WOOO!
Caffeinated Beverages Consumed: WOOO! WOOO!
Work-Out Minutes Logged Yesterday: Huh. I forgot what I did. *face plant*
In My Ears: Lots of thoughts.
Game Last Played: Sonic All Star Racing Transformed
Book Last Read: Lovecraft's Monsters anthology
Movie Last Viewed: THOR: A Dark World
Latest Artistic Project: *Still* *still* *still* need to take pictures… It's on the list!
Latest Fiction/Comic Release: Last Man Zombie Standing
Latest Game Release: Freedom Flyer
What I'm Working On: Primarily tie-in games work and novels.