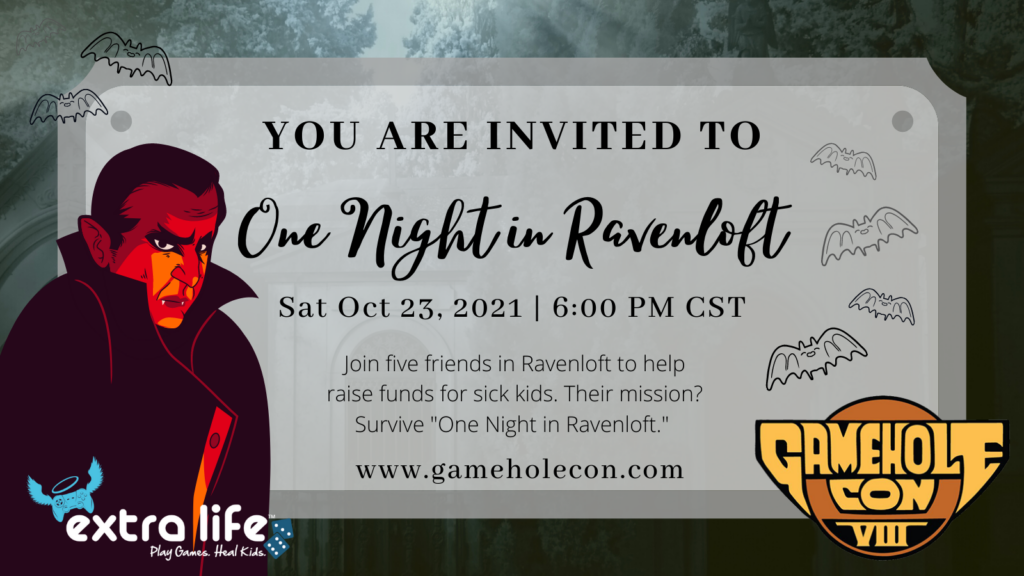 In my list of announcements earlier this week, I mentioned I'll be playing in an Extra Life Ravenloft game to help me raise money for sick kids.
I now have an awesome donations page set up! For as little as $10 you can affect my character. Huzzah! All donations will be fulfilled on Saturday, October 23rd during our fun game.
You do not have to be in attendance to participate; you can watch virtually or donate ahead of time.
Link to Stream: twitch.tv/demiplanerpg
Link to Donate: Monica Valentinelli's Donation Page on Extra Life