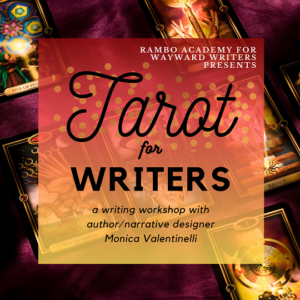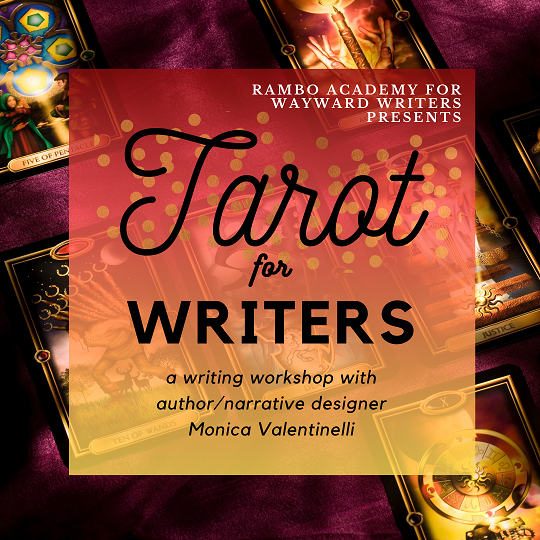 Back by popular demand, a brand new Tarot for Writers workshop!
Sunday, October 9, 2022, 9:30-11:30 AM Pacific time
In this Tarot for Writers workshop, author and narrative designer Monica Valentinelli will show you how to use tarot in your storytelling. From inspirational prompts to building characters and scenarios, you'll come away with fresh ideas to help you brainstorm everything from character relationships to plot twists. In addition to a lecture and slides/handouts, you'll also perform short creative exercises–so get ready to be inspired! A tarot deck of your choosing is recommended but not required for this class. Scholarships are available!
Contact info and sign-ups here: kittywumpus.net/blog/class-tarot-for-writers-workshop