After posting a few pics, some folks in my online circles wondered where I get my ideas from. After suffering from metal allergies, I started designing jewelry in college using regular stringing methods and some basic wire work. Then, when I found out there were classes and kits available at my local bead store, I've been focused on bead embroidery and bead weaving. Some magazines and books, too, provide patterns that allow me to create pieces like this: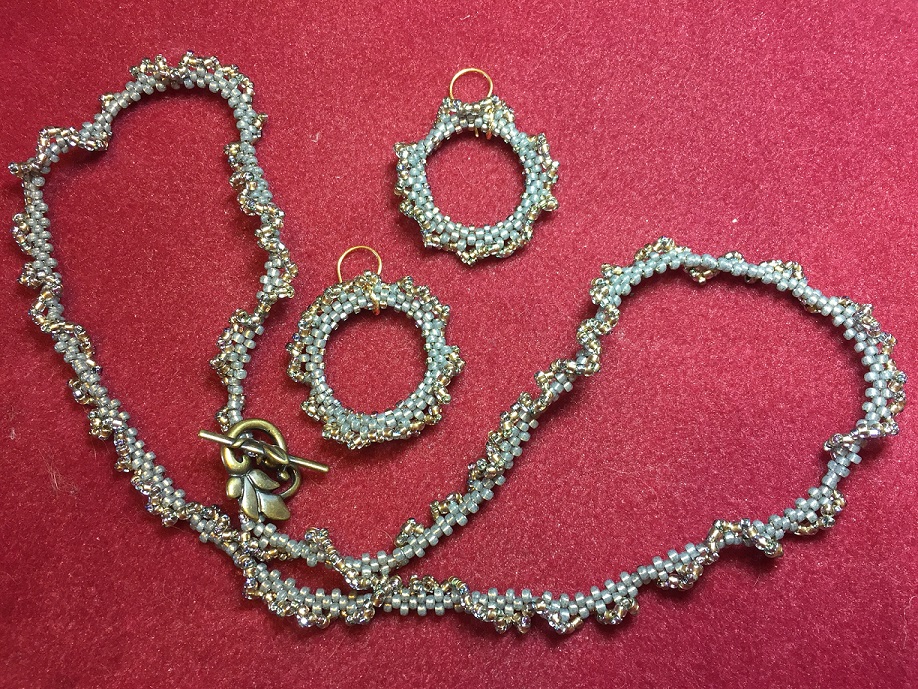 Since I've been making more pieces, I've also been able to take on my own designs or heavily modify existing patterns. This bracelet started out as something else, but I lost the pattern so the embellishment is my own. As you learn patterns, you'll pick up what size of beads will work for which projects–and what cut as well.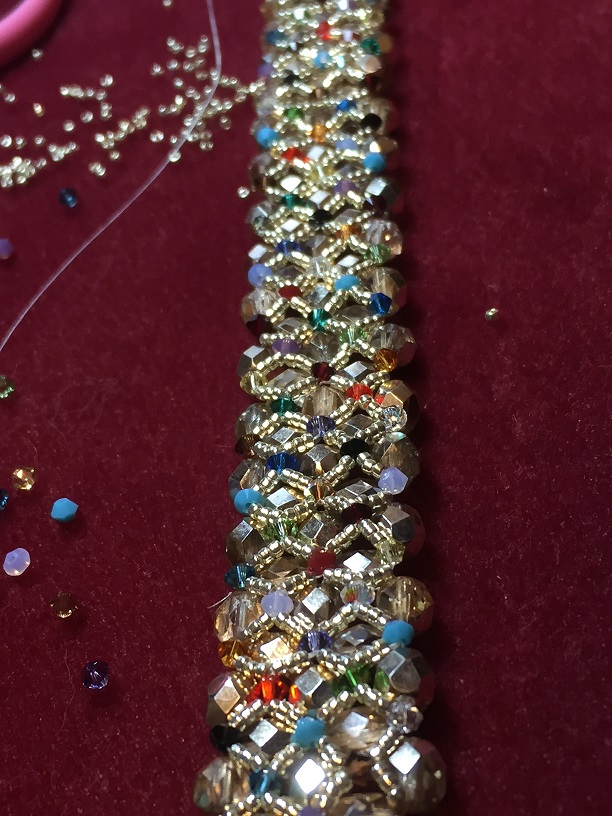 In addition to your local bead store, there are a ton of resources online you can visit to learn more about beadweaving and wirework. To get you started, here's a list of five websites you can visit for more information.
The thing I like about making handmade jewelry, is that it's uniquely satisfying to create something from scratch. Plus, there's a mathematical component to jewelry design that lies underneath the surface of the artistry, similar to knitting, crocheting, or sewing. Add in levels of complexity, too, and over time you'll notice your progress (and confidence) improve as you start with something simple and increase your skill set.
Mood: Blargh
Caffeinated Beverages Consumed: Three-ish
Work-Out Minutes Logged Yesterday: A short walk
In My Ears: RED 2
Game Last Played: Dragon Age: Inquisition
Book Last Read: Dr. Potter's Medicine Show
Movie/TV Show Last Viewed: RED 2
Latest Artistic Project: Make Art Not War 2017 Challenge and Rules
Latest Releases: In Volo's Wake for Dungeons & Dragons 5th Edition. Read my end-of-the-year list of releases for an overview of what I've put out for 2016.
Current State of Projects: Read my latest project update. New project update coming this month!