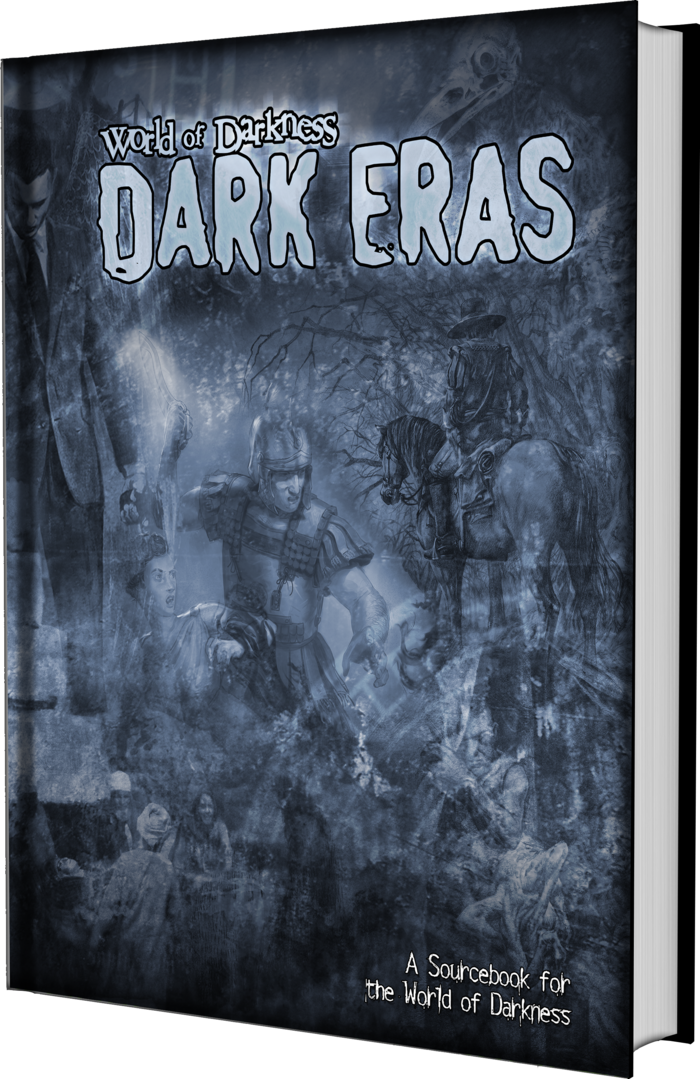 Popping in briefly to mention that we've reached a new milestone on the Dark Eras Kickstarter–over 1,000 backers! We're now enhancing this World of Darkness supplement with expanded content that fans can vote on.
Hunter: the Vigil is featured in the next two stretch goals, with a "Doubting Souls" chapter expansion written by yours truly as the second one. Matt, my developer, and I have been talking about careful ways to enhance our chapter to incorporate relevant tribes from the period and surrounding areas should fans vote for that option.
Up next, you can vote on one of three options for our $77,500 stretch goal:
Hunter: the Vigil – The Book of Judges (the Middle East, ~11th century BCE)
Werewolf: the Forsaken – Forsaken by Rome (the Roman Frontier, 1st century CE)
Demon: the Descent – After the Fall of Constantinople (1453 CE)
After that, at $82,500, is your chance to decide on expansion for one of three existing chapters. Requiem for Regina adds new monsters, while Into the Cold and Doubting Souls add new peoples. These additions will be 10k each, slightly under half as long as the chapter they extend.
Vampire: the Requiem – Requiem for Regina: The Changeling Courts of London
Demon: the Descent – Into the Cold: America's stigmatic spies
Hunter: the Vigil – Doubting Souls: Native American hunters
Thanks for your support!