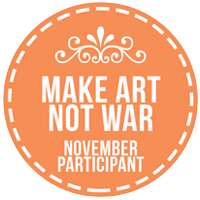 This week's check-in is brought to you by the makers of tissues, cold medicine, and the professional lung hacker's association. (Of which, I am apparently a member.) Today, I want to write about the reasons why we talk ourselves down, and where those voices come from. Hint: social pressures are complex, often wrapped up in mores and cultural aspects, but there is something we can point to. How we, as human beings, are depicted in media matters, because we internalize stories as informative truths.
When youth and beauty are glamorized, deep down we begin to wonder. "Am I too old?" "Did I start writing/painting/singing too late?" We constantly see young people represented in movies and television shows, but we also notice them in advertisements, magazines, etc. Representation is a powerful force, because in our minds we still capture those images or depictions as information that we consciously and subconsciously process. The insidious questions arising from our manufactured self-doubt leads to jealousy or even spite. "Everyone younger than me is getting hired, so why bother?" "There's too much competition. I'll never measure up."
In your head, you know that age is just a number. You have to feel it in your heart. You are not too young, too old, too fat, too thin, too tall, too short, etc. etc. etc. The list of what you're not is so long, if you believe every word you've mentally racked up, then you've already convinced yourself you can't. If you believe that, deep down, then you'll wind up procrastinating and sabotage your efforts.
I know it's hard. That negativity something we all deal with, and it's exacerbated if you aren't seeking or getting the support you need. It can be challenging, too, with our 24-hour news cycle. This isn't about what negativity you can handle; it's the death by a thousand cuts. The things that happen in your day-to-day life on top of bad news on top of those niggly voices in your ear… It all adds up.
I don't know the specifics of your personal situation, of course, but what I'm trying to point out here is that sometimes self-directed negativity is a big off-page factor that can affect your productivity. Unfortunately, sometimes the reason why you're saying "No", is because you've programmed yourself to think that way. If you find yourself talking yourself down, try to make a mental note of that. Or, flip the script and do exactly the opposite. It may feel uncomfortable, even fake. But those mental images and cues are so important. If you believe you can do a thing, you're more likely to actually do it.
Mood: Coughing has a purpose. Right?
Caffeinated Beverages Consumed: Um… Tea? Coffee? Coffee-tea?
Work-Out Minutes Logged Yesterday: Some light walking again. Still trying to kick this cold.
In My Ears: The Killers "When You Were Young"
Game Last Played: Pokémon Go
Book Last Read: More works hit.
Movie/TV Show Last Viewed: Sing
Latest Artistic Project: Make Art Not War Challenge eBook now available!
Latest Releases: Over the Edge for Dungeons & Dragons 5th Edition, Dagger of Spiragos for Scarred Lands.
Current State of Projects: Read my latest project update. New project update coming when I get time.