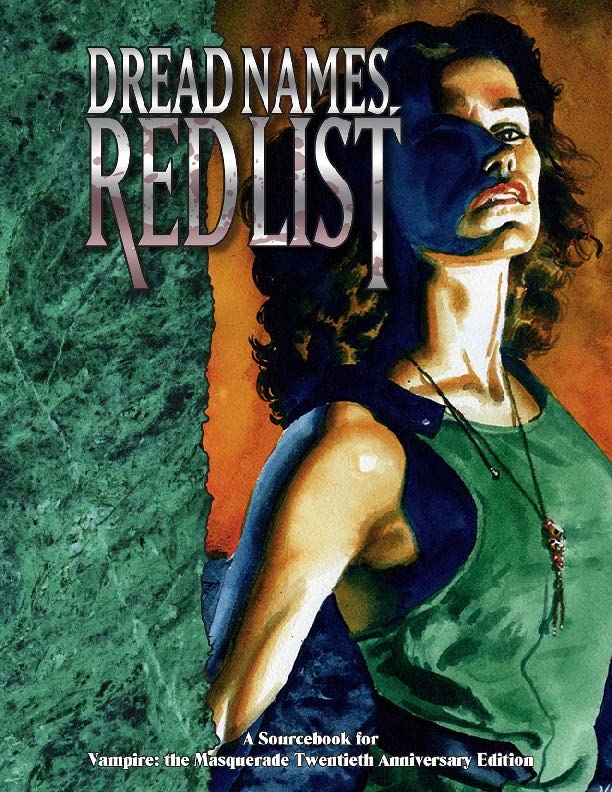 Happy to announce that Dread Names, Red List for Vampire: The Masquerade has now been released! The book is available on DriveThruRPG.com, and you can pick up a copy in print or digital. The art was provided by Ken Meyer, Jr.
The book introduces a new way to play the game. In addition to the 13 Anathema, you can step into the boots of an Alastor and spend the rest of your long nights hunting the Camarilla's Most Wanted. Matt M. McElroy and I also fleshed out how the Josians intersect with them and added new Masquerade canon as well.
I really hope you enjoy Dread Names, Red List. Enjoy your unlife!