Last week I posted that I had painted a watercolor and planned to use it as the background for a poem I wrote about hope. Today, I've got more pictures to share with you and some tips on how I took this across the finished line. If you click on the photos, you'll get the full-sized image this time around. Huzzah!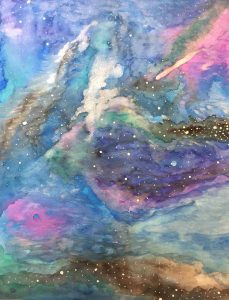 Okay, so now that I have my background it was time to plot the lettering. I really like the chalkboard-style fonts, and opted to use a similar technique. First thing I did was plot the grid, then use freehand to draw each line separately. I had Pinterest open on my phone, and used some fonts for reference.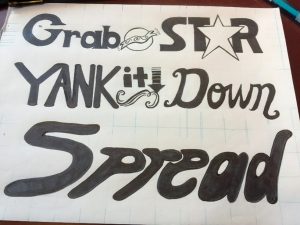 You can see that I made some minor adjustments after the fact–I'll get to that in a little bit. I illustrated these at the coffee shop. Here's the rest of the originals, which I illustrated at home.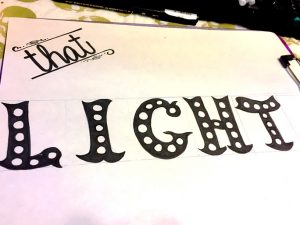 And lastly, the banner here: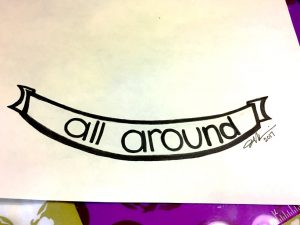 Next, I scanned in each line separately, erased the backgrounds, and did some minor clean-up before turning them into *.pngs. After that, I placed them in layers on my watercolor background. The lines were scanned larger than the canvas, which allowed me to have more flexibility with placement.
Annnnnnnd… Viola! Here is the finished version of my illustrated poem. Sadly, I usually don't title my poems, but I named the picture "One Starry Night." So, um… One starry night it is!