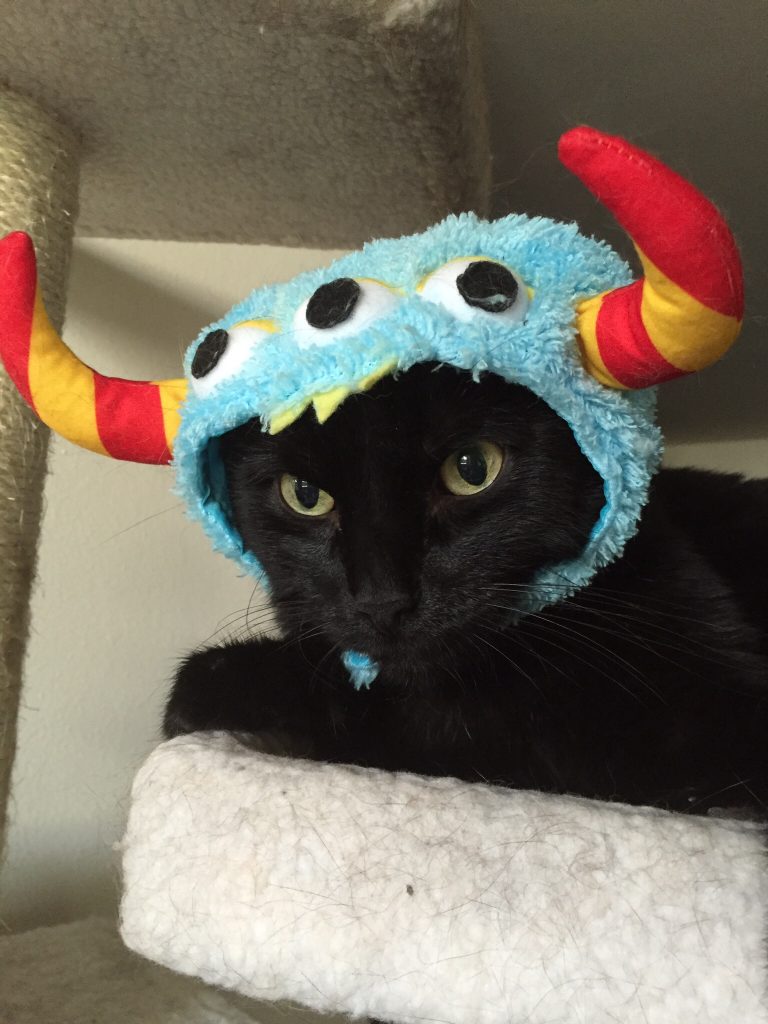 It's been a rough past couple of weeks in the House of Teeny, Tiny Valen, so here's one of my favorite pictures of Captain Whinypants. His new thing is to go after organic fertilizer? Yeah, I got nothing on that one. But, apparently Jobe's Organic Fertilizer sticks are so tasty he ripped the box open. Managed to get it away from him, but still. UGH!
Right now, all I want to do is binge watch a bunch of Miyazaki movies and call it a day, but I'm so sick of being high on Ny-Quil the idea of sitting for hours at a time does not sound appealing. Sounds like an idea straight out of Heart and Brain comic by The Awkward Yeti, eh? Fortunately, I think I'm finally over this double whammy of a virus.
Onwards!
Mood: Zen. So Zen. Like, zen-like.
Caffeinated Beverages Consumed: Three so far.
Work-Out Minutes Logged Yesterday: Hunting Pokemon
In My Ears: the washing machine. Great, eh?
Game Last Played: Final Fantasy X-2
Book Last Read: Kim Stanley Robinson's Aurora
Movie/TV Show Last Viewed: Pirates of the Carribean: At World's End. Um… Why was this movie THREE HOURS LONG again?
Latest Artistic Project: Make Art Not War 2017 Challenge and Rules
Latest Releases: In Volo's Wake for Dungeons & Dragons 5th Edition, Unknown Armies Books 1-3, and Kobold Guide to Gamemastering.
Current State of Projects: Read my latest project update. New project update coming when I get time.