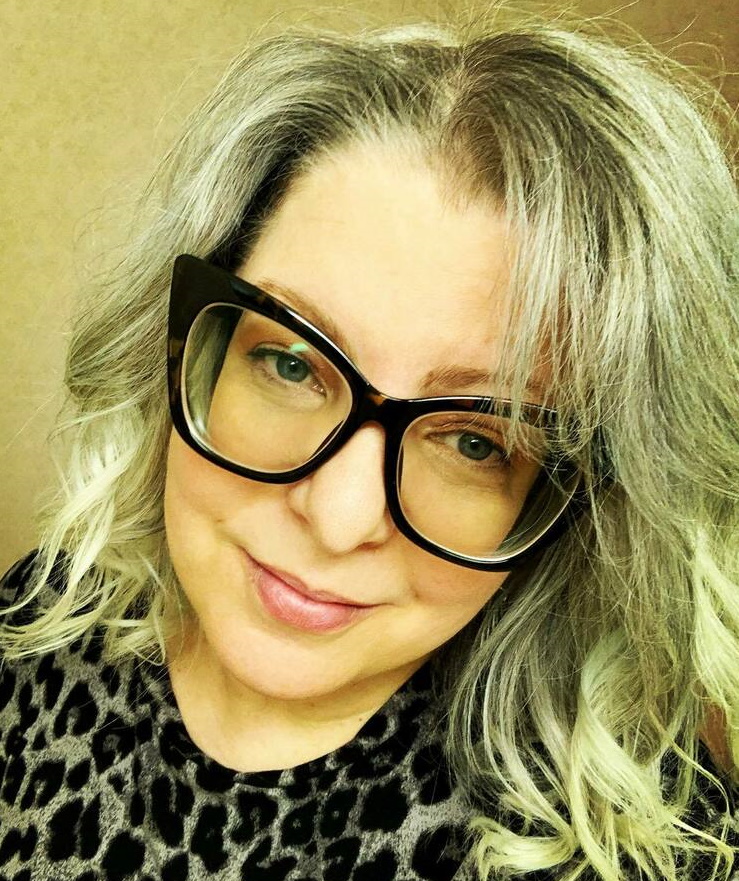 Monica Valentinelli is an author, narrative designer, and artist who writes about magic, mystery, and mayhem–sometimes all three! Her ever-expanding portfolio includes short stories, novellas, games, comics, essays, and pop culture reference books for media/tie-in settings and her original works.
A frequent guest at conventions around the world, Monica is best known for her multi-award winning contributions in the gaming industry which include the Firefly Roleplaying Game, Unknown Armies 3rd Edition, and more! In addition to her own settings, she's delved into the World of Darkness, Chronicles of Darkness, Dungeons & Dragons, Pathfinder, TORG: Eternity, Cyberpunk RED, Robert E. Howard's Conan, and many, many more!
Monica is an Active Member of the Science Fiction and Fantasy Writers of America (SFWA), the International Game Developer's Association (IGDA), and the International Association of Media Tie-in Writers (IAMTW). She also volunteers her time to benefit the science fiction and fantasy communities.
Reprint Requests
If you're interested in reprinting Monica's work, please indicate which story, essay, blog post, etc. you wish to publish and submit your information using the contact page for your request. Please include the name of the website or publication in your query. Barring travel or pressing deadlines, Monica will typically respond within one-to-two business days. Thank you!
Quick Links
Need to quickly find other information about Monica, including her short bio, but don't want to scroll? Here's a bulleted list of quick links you can use:
Thanks so much for your interest in Monica and her creative works!
Monica's stories have been published in apps, anthologies, and magazines by publishers including Prime Books, Apex Book Company, Uncanny Magazine, and Stone Skin Press. Her upcoming releases include a short story titled "From an Honest Sister, to a Neglected Daughter" for Sisterhood: Dark Tales and Secret Histories (2020) from Chaosium Publishing. Watch for more short story and novella releases later this year!
As a media/tie-in writer, Monica has written several short stories and novellas set in the worlds of Vampire: The Masquerade, Hunter: The Vigil, among others. Her emphasis on worldbuilding and experience with licensed properties has led to exciting projects such as Shadowrun's Court of Shadows (2016) which ties the tabletop RPG and the Shadowrun tarot deck together in interesting and unique ways.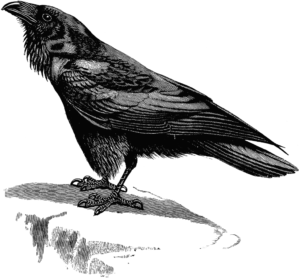 Her short stories have recently appeared in Death Is Not the End for Geist: The Sin-Eaters Second Edition and Haunting Shadows for Wraith: The Oblivion 20th Anniversary Edition. She has also written about a whimsical school of circus arts for the Wonder Stories app. You can read The Case of the Popped Balloons and The Case of the Multiplying Bunnies for free!
As editor, Monica has shaped a few anthologies including The Cainite Conspiracies (2016) for the 20th anniversary edition of Vampire: The Masquerade Dark Ages by Onyx Path Publishing and a trope-bending collection of stories and essays called Upside Down: Inverted Tropes in Storytelling (2016) published by Apex Book Company.
For more information about her fiction, review the list of published stories and anthologies by Monica Valentinelli.
Non-Fiction & Pop Culture Reference
Monica's non-fiction repertoire spans online articles, reference materials, and essays. She has written for websites and digital magazines including Uncanny Magazine, Sony's Crackle.com, SFWA.org, and BookLifeNow.com in addition to books such as Jeff VanderMeer's Wonderbook Revised (2018) and Hath No Fury (2018). Her latest non-fiction release is the Firefly Encyclopedia (2018) published by Titan Books which includes a narrative re-telling of the story thus far, an analysis of the show, and more!
For more information about her non-fiction, visit an abbreviated list of published essays and reference books by Monica Valentinelli.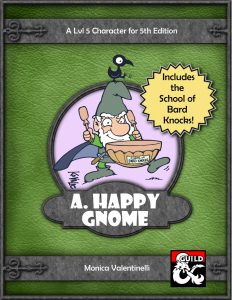 A games industry veteran with almost twenty years' experience, Monica has worked on dozens of hobby games and has told numerous stories for tabletop RPGs and supplements, card games, interactive fiction (or LitRPGs), miniature games, mobile games, and more!
Known for her attention to detail and considerate worldbuilding, Monica has lent her talents to beloved gamelines including Dungeons & Dragons Fifth Edition, Vampire: The Masquerade 20th Anniversary Edition, Vampire: The Masquerade 20th Anniversary Edition Dark Ages, Vampire: The Requiem 1st Edition, Hunter: The Vigil 1st and 2nd Edition, Shadowrun Fifth Edition, Eclipse Phase, Prince Valiant, TORG: Eternity, Scarred Lands, All Flesh Must Be Eaten, Unknown Armies 3rd Edition, Cyberpunk RED, and many, many more.
Her most recent tabletop game release is Tales of the RED: Night Stories for Cyberpunk RED. You can find a current list of games on DriveThruRPG.com.
For more information about her games and interactive fiction, visit a list of published games by Monica Valentinelli.
Monica's debut comic "Last Man Zombie Standing" was published in 2013 as part of the Unfashioned Creatures: A Frankenstein Anthology from Red Stylo Media.
Yes, she'd love to write more comics!

Monica Valentinelli writes stories, games, essays, and comics in her Midwestern studio. She's an artist, a former musician of 20+ years, and a graduate of the University of Wisconsin-Madison's Creative Writing program who now writes and creates full-time. When she's not obsessing about deadlines, she designs jewelry, dabbles in watercolors, and knits poorly with the Crafty Witches. For more about Monica, visit www.booksofm.com.
Need more information, a headshot, or want to schedule an interview? Please use the Contact the Author form. Thanks!
Monica Valentinelli writes stories, games, essays, and comics in her Midwestern studio. Find her online at www.booksofm.com.
If you know how to pronounce Tarantino, then you'll be able to say Valentinelli. Tarantino is pronounced exactly how it looks, and Valentinelli is the same way. Tar-an-ti-no versus Val-en-tin-el-li or Va-len-tin-el-li. Valentinelli simply has more syllables in it.
Over the years, Monica has won and has been nominated for awards in games and fiction. Presented here is a chronological list of accolades for both.
Awards in Fiction
"Scritch, Scratch" set in the Wraith: The Oblivion 20th Anniversary Edition universe for World of Darkness was nominated for a 2021 Scribe Award for Best Short Story. The story was included in the HAUNTING SHADOWS anthology.
"Promises, Promises" won first place in a submission contest for White Wolf Publishing. The story was then published in the 2007 Spring Edition of White Wolf Quarterly.
"Prey" won an Honorable Mention through the MIRRORMASK 2005 fiction competition sponsored by FutureFire.net.
Awards in Gaming
Monica's accolades in gaming are for games and non-fiction books covering topics in gaming. These awards and nominations include:
The 2022 Level 1 Volume Three Anthology from 9th Level Games has been nominated for the Best Free Game/Product in the 2023 ENnie Awards.
The Firefly RPG corebook was nominated for the Product of the Year and the Game of the Year in the 2015 ENnie Awards.
Echoes of War: Thrillin' Heroics won a Judge's Spotlight Award in the 2015 ENnie Awards.
The Firefly RPG was nominated for Game of the Year in the 2015 Origins Awards.
The Escapist nominated the Firefly RPG for Game of the Year 2014.
Eclipse Phase: Rimward was nominated for a 2013 Origins Award for Best Roleplaying Supplement and a 2013 ENnies Award for Best Production Values.
UNFRAMED: the Art of Improvisation for Game Masters was nominated for two 2015 Golden Geek Awards, Best Supplement and Best Artwork & Presentation.
Unknown Armies 3rd Edition, which Monica contributed to, won the 2017 ENnie for Best Production Values and was nominated for the 2017 Best Writing ENnie.
Other Awards
FlamesRising.com, a horror and dark fantasy zine Monica has edited and contributed to won a Silver ENnie through the hobby games industry awards at GenCon: Indianapolis in 2008.
This page was last updated on May 26, 2020. Monica is set up as an affiliate for DriveThruRPG.com, DriveThruFiction.com, DriveThruComics.com and Amazon.com. She often posts affiliate links on her website, newsleter, and social media accounts when she links to them for her books and select products.