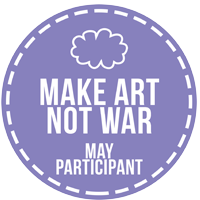 Running at a million miles an hour this week, but I wanted to drop in with a quick tip about a way to reboot if you're stuck. In a word: silence. I know that it may seem mundane or stupid or even boring, but silence for five minutes can make a world of difference. For me, it wasn't the silence that was the issue, it was discovering what "noise" meant. Noise. Twitter, Facebook, Instagram, the news, text messages, Skype, etc. That, when combined with everything going on during the day, that adds up.
Though it's typed information, words you read can still translate into noise that gets into your brain space. Sometimes, in order for ideas to percolate, you need the freedom to think. That, unfortunately, is a luxury artists don't always have. Between day jobs and families and pets and… Well, you know how busy your life can get and how that can interfere with your ability to think!
To reboot, I recommend intentionally recreating a space where your mind has the chance to rest. I go for walks, and don't bring my phone with me. Other times, I use noise-cancelling headphones and sit in total silence for five minutes. You'd be surprised how short periods of silence can help calm you down, give your brain a break, and allow your creativity to blossom. Next time you're feeling stressed out and can't find the inspiration to make art, give it a try!
Mood: In the swamp
Caffeinated Beverages Consumed: Oh, if I only only counted…
Work-Out Minutes Logged Yesterday: Hunting Pokemon
In My Ears: Whiny cats
Game Last Played: Pokemon Go
Book Last Read: Kim Stanley Robinson's Aurora
Movie/TV Show Last Viewed: X-Men Days of Future Past.
Latest Artistic Project: Make Art Not War 2017 Challenge and Rules
Latest Releases: In Volo's Wake for Dungeons & Dragons 5th Edition, Unknown Armies Books 1-3, and Kobold Guide to Gamemastering.
Current State of Projects: Read my latest project update. New project update coming when I get time.