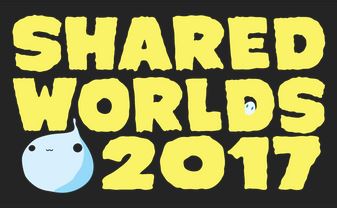 Hello! I am pleased to announce that I have accepted a position as a guest lecturer for Shared Worlds this July. I will be dropping in via Skype to answer the student's questions about worldbuilding.
Shared Worlds is an annual summer program designed for teen writers interested in speculative fiction (science fiction, fantasy, steampunk, etc.). The students work in groups with an experienced "world-building coordinator" to design and build a world. They also attend sessions on particular aspects of world-building with historians, scientists, authors and philosophers. Within a few days, the students have produced a world complete with its own life forms, languages, laws, and cultures. The students then write stories set in the worlds they have built. –SOURCE: SharedWorldsCamp.com
I can't tell you what an honor it is to be invited to this. The camp has a stellar staff, including writers like Jeff VanderMeer and Will Hindmarch, and features a long list of really wonderful authors like Tobias Buckell, Ann VanderMeer, Sofia Samatar, N.K. Jemisin and many others.
The information to register for the Shared Worlds Camp is on the website, and I encourage you to check out the amazing works produced by these fine guest and staff instructors.