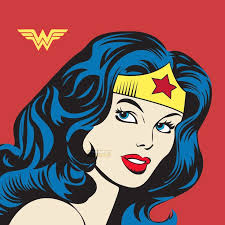 Today's creative prompt is inspired by the Presidential Inauguration and, in part, by famous artists and actors like Octavia Butler and Bruce Lee who wrote down the definitive goals they had for their careers. Simply, my idea is to use the words "I will…" and then list what you will do during the next four years.
To turn this into a creative prompt and kick your artistic nature into high gear, create a time capsule for your future self instead. You might write a letter to yourself and seal it away, only to be opened again in four years. You might find a shoebox or some other container and fill it with slips of paper to remind yourself where you are now, what you hope for, and what you think will happen. Or, you might take this as an opportunity to find images and pictures to record for your future self; these are elements that you believe are super important that you will hang on to–no matter what.
Creating a time capsule, either through letter writing or by using your physical space, gives you the gift of time. It removes a small piece of yourself from this moment and helps you visualize yourself in four years. It's also a way to bring hope and clearly pinpoint what you're feeling as well, and that can be powerful on multiple levels. Though, if you want to go the traditional route and put artifacts in the capsule, that's great, too!
The key for this prompt will be to remember where you put the time capsule four years from now. If you're writing a letter to yourself, I would put it in a sealed envelope and attach it to December in your 2017 wall calendar. Then, I'd continue moving the envelope to December 2018, 19, and 20 until it's read to be opened. Alternatively, you could go the digital route and use a service like My Time Capsule, instead.